You know the story. This is a meme created by Breaking the Spine and every week we pick books we're waiting for. Here are our picks for this week.
Glass' pick
Some people wait decades to meet their soul mate. Courtney Kaufman suspects she met hers in high school only to lose him at seventeen. Since then, Courtney's social life has been a series of meaningless encounters, though she's made a few close friends along the way. Especially her roommate Max Cooper, who oozes damaged bad-boy vibes from every pore.

Max knows about feeling lost and trying to move beyond the pain he's been on his own since he was sixteen. Now it's time to find out if he can ever go home again, and Courtney's the only one he trusts to go with him. But the trip to Providence could change everything because the more time he spends with Courtney, the harder it is to reconcile what he wants and what he thinks he deserves.

It started out so simple. One misfit helping another. Now Max will do anything to show Courtney that for every heart that's ever been broken, there's another that can make it complete.
Expected publication: November 25th, 2014
Tanja's pick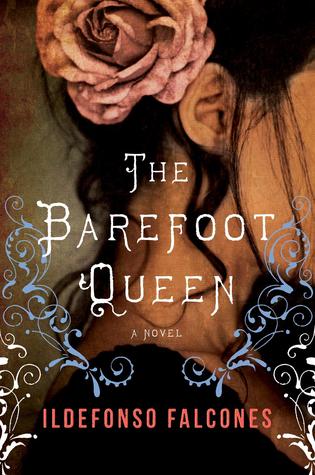 A historical epic full of bravery and romance that follows two women as they make a life for themselves in 18th-century Spain.

It's January of 1748. Caridad is a recently freed Cuban slave wondering the streets of Seville. Her master is dead and she has nowhere to go. When her path crosses with Milagros Carmona's-a young, rebellious gypsy-the two women are instantly inseparable. Milagros introduces Caridad to the gypsy community, an exotic fringe society that will soon change her life forever. Over time they each fall in love with men who are fiercely loyal and ready to fight to the death for their rights as a free people. When all gypsies are declared outlaws by royal mandate, life in their community becomes perilous. They soon find themselves in Madrid-a city of passion and dancing, but also a treacherous one full of smugglers and thieves. Caridad and Milagros must help in the gypsy's struggle against society and its laws in order to stay together; it's a dangerous battle that cannot, and will not, be easily won. From the tumultuous bustle of Seville to the theatres of Madrid, The Barefoot Queen is a historical fresco filled with charaters that live, love, suffer, and fight for what they believe.
Expected publication: November 25th, 2014
We'd love to see your picks so feel free to link them up.
Until the next time,