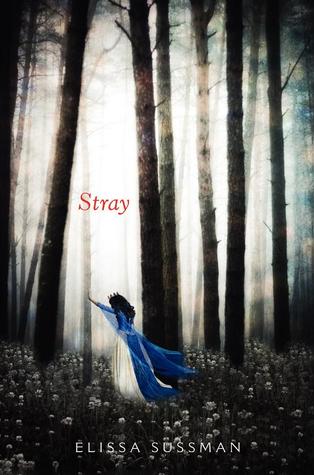 Buy the book at
Author's
Book summary:
"I am grateful for my father, who keeps me good and sweet. I am grateful for my mother, who keeps her own heart guarded and safe. I am grateful for my adviser, who keeps me protected. I am grateful for the Path, which keeps me pure. Ever after."


Princess Aislynn has long dreamed about attending her Introduction Ball, about dancing with the handsome suitors her adviser has chosen for her, about meeting her true love and starting her happily ever after.
When the night of the ball finally arrives and Nerine Academy is awash with roses and royalty, Aislynn wants nothing more than to dance the night away, dutifully following the Path that has been laid out for her. She does not intend to stray.
But try as she might, Aislynn has never quite managed to control the magic that burns within her-magic brought on by wicked, terrible desires that threaten the Path she has vowed to take.
After all, it is wrong to want what you do not need. Isn't it?
We discussed this a great deal in the past so I guess that sadly I got another book to put on my "
I like the idea but not the characters or vice versa
" shelf, as
Stray
was just that. It gave me an insight into a really interesting and magical world but at the same time it gave me a main character I couldn't connect with.
Stray takes you to another world, which has some elements you are familiar with but still combines them in the interesting manner and with that creating an equally interesting world. It's a world where girls are bound to follow the Path or they will go Stray and with that rejected from the society. One of the rules of the Path is not to use your magic abilities aka "Conseal don't feel. Don't let them see" but some rules are there to be broken.
So there is Aislynn our main character here, whom I cannot but describe as boring most of the times. She really didn't have anything that appealed to me. She was just a pawn that told us the story. There was no connection between us, or actually between me or any other character. Sometimes I felt like that was the role they played and it fits their position, but at other times it bored me.
Another trouble here is the whole point of all this. This story offers you so much of everything, but when you think of it at the end you know nothing. I have holes in my brain about this world, about some characters and their point in this whole world. Also just a side note: you cannot give a wolf that name, just no! It bothered me to no end.
Not to be completely negative, in Stray you'll find a nice romance. It's actually how I like them in fantasy stories. It's there and you can see it develop but at the same time it never shadows the plot or the world. It just follows it and never takes over.
Still the official Goodreads page promises us more books that are set in this world, and with that I truly believe that at least one character I'll be able to connect with. Till then.
Rating: 3 stars.
Until the next time,
*NOTE: Copy of this book was kindly provided by the publisher, HarperCollins, via Edelweiss. Thank you!