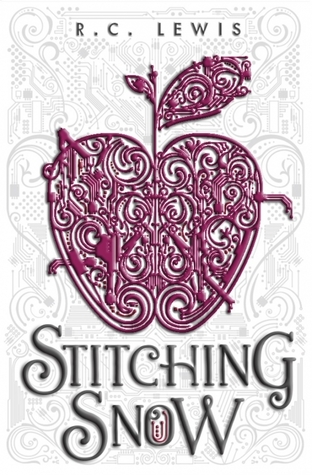 Buy the book at
Author's
Expected publication: October 14th 2014
Book summary:
Princess Snow is missing.
Her home planet is filled with violence and corruption at the hands of King Matthias and his wife as they attempt to punish her captors. The king will stop at nothing to get his beloved daughter back—but that's assuming she wants to return at all.
Essie has grown used to being cold. Temperatures on the planet Thanda are always sub-zero, and she fills her days with coding and repairs for the seven loyal drones that run the local mines.
When a mysterious young man named Dane crash-lands near her home, Essie agrees to help the pilot repair his ship. But soon she realizes that Dane's arrival was far from accidental, and she's pulled into the heart of a war she's risked everything to avoid. With the galaxy's future—and her own—in jeopardy, Essie must choose who to trust in a fiery fight for survival.
This is where things get a bit tricky. I truly want to believe that every books has its story to tell and that not two people can write the same, regardless of how similar they are and it's true they cannot. I do also believe that every book is its own entity but despite my efforts not to compare this one with
The Lunar Chronicles
it's really hard not to do so.
Once again I was faced with a fairy tale retelling set in the future which makes this book a nice combo of genres and which is something I highly enjoy. Essie as our main character here is a girl that fights her own battles. She is strong and capable and really smart and good with technology (familiar?). She must take care of herself and seven! droids in order to survive, as she escaped from what she truly is. She hoped that things will stay that way, but universe and Dane had other plans for her.
When I started reading
Stitching Snow
I really though I'd give up at the start as it was really slow and it took me some time to get into the story and for the pacing to pick up. It did and now I'm glad that I continued. Despite my familiarity with the whole concept I still was surprised with some moments in this book. Also I really liked the chemistry and how it all developed between Dane and Essie. It was sweet and slow burning which is how I like my romance in books.
But the problem here is that Essie dominated the whole time that other characters couldn't get any spotlight and another thing is that villains here weren't as dominant as you expect them to be. They felt like those villains you get in fairy tales, they are mean just because someone has to be. Also there was that relationship between Essie and her father which seemed more complicated than I though, but sadly we didn't get to see the full background of it.
I truly believe that all people who haven't read Lunar series will be blow away with
Stitching Snow
, but to us who are slightly familiar with this all some things weren't as interesting, but at the same time this story brings some fresh air and some new concept to dystopian fairy tale retellings.
Rating: 3 stars.
Until the next time,
**Note: Copy of this book was kindly provided by the publisher, Disney-Hyperion, via NetGalley. Thank you!