You know the story. This is a meme created by Breaking the Spine and every week we pick books we're waiting for. Here are our picks for this week.
Glass can't wait to read...
The first full length Gypsy Brothers novel from the smash hit author Lili St. Germain.

How much is a life worth?

I grew up in Colombia, the daughter of a wealthy drug lord. I lived a life of extravagance, until one day a drug run went horribly wrong and everything came crashing down around us.

I was given away. A payment for a debt. The Gypsy Brothers Motorcycle Club became my new owners, and I did everything I could to survive.

But falling in love with the man who owned me wasn't part of the plan...
Expected publication date: February 1st, 2015
Tanja can't wait to read...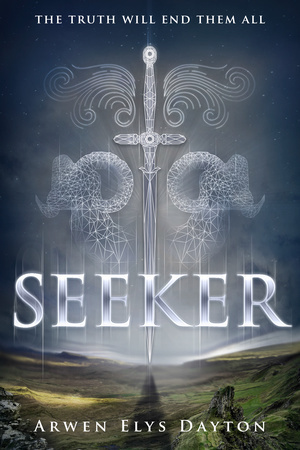 For readers of A Game of Thrones and The Hunger Games comes an epic new series.

The night Quin Kincaid takes her Oath, she will become what she has trained to be her entire life. She will become a Seeker. This is her legacy, and it is an honor. As a Seeker, Quin will fight beside her two closest companions, Shinobu and John, to protect the weak and the wronged. Together they will stand for light in a shadowy world. And she'll be with the boy she loves--who's also her best friend.

But the night Quin takes her Oath, everything changes. Being a Seeker is not what she thought. Her family is not what she thought. Even the boy she loves is not who she thought.

And now it's too late to walk away.
Expected publication date: February 10th, 2015
Happy Wednesday,