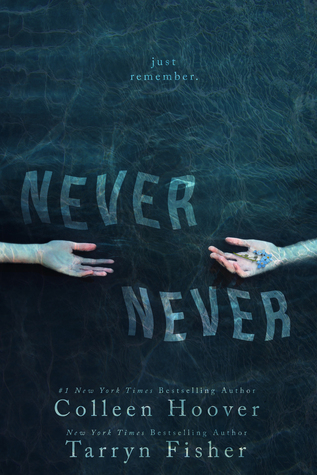 Buy the book at
Tarryn's
Colleen's
Book summary:
Best friends since they could walk. In love since the age of fourteen. Complete strangers since this morning.

He'll do anything to remember. She'll do anything to forget.
We all have certain expectations of all books, you want some to be fun, some to have amazing characters, etc., but my main request for any book is to make sense. Not for me to be familiar with everything (I mean I'm reading fantasy most of the time), but just to have an idea which makes sense, no matter what way it's been told. Well, this book failed even in that department. Go figure!
Before I Fall, anybody?
For me this book seems like something I could say been there, done that story. I have read Lauren's book 4 years ago and at that time it was a really unique idea and the story. This certainly is not unique as the idea is basically the same, so there goes that. I'm not saying that that idea should be exclusive for one story, it's just if you're using it, well don't use it in the same way! There are some other things, as for characters who while being well developed (but let's face it CoHo and Fisher cannot fail in that department), still utterly annoying. I dunno for you but I never swore that much in my life, and suddenly all teenagers are swearing all the time! Then there is drama and more drama and even more drama, as you know it's all about drama.
What's there to read?
Well this book starts with never and ends with never and there is little in between. Our main characters are high school students, and no this is
not NA
, but
very YA
! Their whole journey is to discover what's happening to them, when I knew what's going on from the page one, leaving little space for surprises. Don't get me started about cheating part, just DON'T!
Here is more?
And you get all that within (only...barely) 100 pages of this book, not nearly enough space to give a full story. Bonus is a cliffy you get at the end which killed it. But then again as this in not a full book - more like a number in a serial which will get its next number but probably without me to experience it, I was not surprised.
Rating: 1 star.
Until the next time,