I was so lucky with books I picked up in 2014, it was much better year than 2013 I felt less pressured to read for blog or because all my friends had read certain book. It was definitely year marked by great new adult romances and fun buddy reads.
So, here are my top ten 2014 books.
1. The Law of Moses by Amy Harmon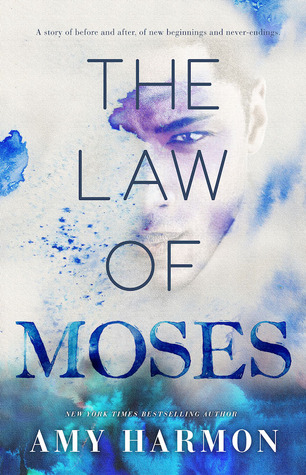 This book was the biggest surprise for me last year, mostly because I had mixed reactions on previous books written by this author. Finding five greats have became part of my everyday routine and I still get back to it sometimes to reread my favorite parts.
2. Maybe Someday and Maybe Not by Colleen Hoover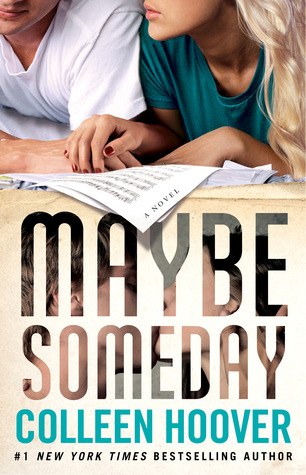 Why are these two books on my list? Besides the fact that I love them to pieces? Tanja read them and loved them. That was one of the most epic moments if 2014. I recommended her new adult novels and she gave them five stars. :)
3. His Fair Assassin Trilogy by Robin LaFevers
It is fantasy and it is historical - not my usual picks, but I just adore these stories about kick-ass female assassins.
4. Sweet Dreams by Kristen Ashley
The Colorado Mountain is my favorite KA series, but if I have to pick one, it will be Sweet Dreams. Come on... Tatum Jackson? Yes, please!!!
5. Mud Vein by Tarryn Fisher
Weird and twisted and so good! Plus, her writing is perfect and music she mentions in this books happens to be some of my favorites.
6. Reclaiming The Sand by A. Meredith Walters
One of the popular discussion topics in 2014 was diversity in YA, but no one mentioned same thing when it comes to new adult novels. Story about a bully and
Asperger's, girl being a bully, second chances and growing up... Reclaiming The Sand should be on your
must read list this year.
7. Tease by Amanda Maciel
Speaking about bulling, there is no way I could skip this book. It was one of the hardest reads for me in 2014 and it was not because of the things that happened in the book itself - Amanda Maciel made us confront ourselves with Tease, with all bad things we might have done and never really thought about it.
8. Take Me On by Katie McGarry
This is the most perfect book by Katie McGarry so far. There is no young adult author that knows how to write epic romance stories like this woman does.
9. Burying Water by K.A. Tucker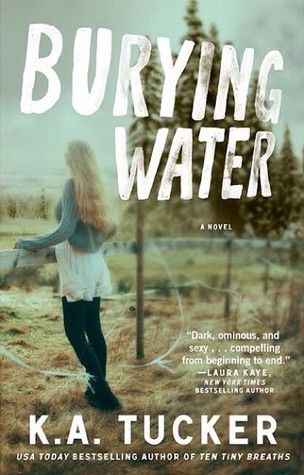 After Ten Tiny Breaths which was mediocre for me, I thought that K.A. Tucker won't ever appear among five stars ratings on my list. I was wrong. Burying Water was so different from her debut novel and so much better.
10. Addicted/Calloway Sisters Series by Krista and Becca Ritchie
2014 ended in the best possible company - fictional and real. Ritchie twins were quite popular among my friends last year, but I was a stubborn mule who refused to read their novels. Siiri from Little Pieces of Imagination finally managed to made me read it and I am so grateful because this series is one of my absolute favorites. Also, it was even more fun to read it because of all lovely ladies who talked with me on Twitter, Instagram and Goodreads - thank you all.
And there you go - my top 10 picks in 2014. It was a great year and I honestly hope that this one will be even better.