After we have shared our top tens for the previous year, well it's time to see what we're looking forward the most in this year. Today you'll see my top ten list and on Thursday Glass' will share hers.
So let's start...
1.
Shaming the Devil by Melina Marchetta
One word (actually two) MELINA MARCHETTA! I don't care what this thing is about but as far as I'm concerned it could be just Melina's grocery list and I'd be over the moon.
2.
Six of Crows by Leigh Bardugo
After The Grisha series I want to read everything this woman writes. So this one will be highly anticipated book for me.
3.
The Missing by Sarah Beth Durst
The Lost, aka the first book in this series left a really strong impression on me and I've been dying to read this one ever since. I just hope that we'll get a publication date soon.
4.
Winter by Marissa Meyer
It'll be heartbreaking to see the end of this series, but I have no doubts that this one will be as good as the previous three. I just hope that we'll get it sooner than expected.
5.
End of Days by Susan Ee
Waiting for the books in this series sometimes feels like waiting for Godot. I mean they do eventually come out, but you always go crazy in the process. So let's hope that we'll really get this one in May.
6.
Magic Shifts by Ilona Andrews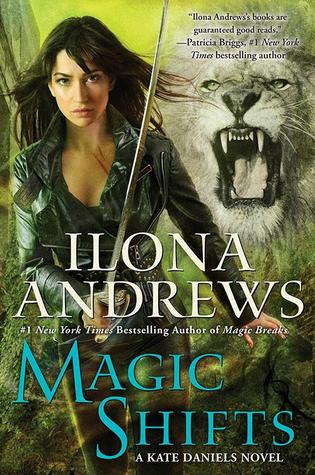 Even thought I still haven't read the seventh book in this series I know that as soon as I do I'll regret it as then I'll have to wait till this one to get my Kate dose. I'm an addict, sue me.
7.
Liar of Dreams by Libba Bray
I've decided to wait a bit with The Diviners so I can read them together, will I mange that - absolutely not. Will I love it - absolutely yes. Zemira knows me well and she knows what to recommend to me.
8.
A Court of Thrones and Roses by Sarah J. Maas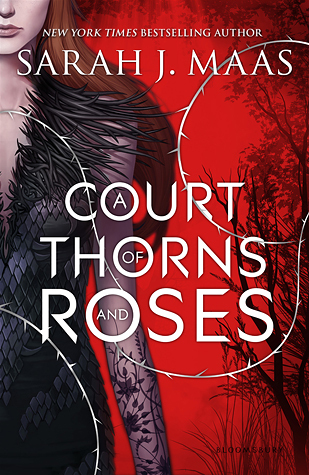 I'll keep it cool and pretend that I'm really glad that this book is coming out in May, I mean there is plenty of books for me to read till then. BUT REALLY I NEED THIS IN MY LIFE NOW!
9.
An Amber in the Ashes by Sabaa Tahir
Now this truly seems like something completely new and you know I'm a sucker for new and unique stories. I hope that this one will be that. Luckily it's ONLY till April we have to wait.
10.
Doors of Stone by Patrick Rothfuss
Now this is really turning into Waiting for Godot. I mean Pat, stop toiling around and give us the effing book, already. I love you and all but you're killing me.
I hope that you've got a list of books that you're waiting for and I'm sure that we'll love them.
Until the next time,