You know the story. This is a meme created by Breaking the Spine and every week we pick books we're waiting for. Here are our picks for this week.
Glass can't wait to read...
A part time student, CNA, and caretaker for her slightly deranged mother, Clara Mckiney doesn't have time for a relationship. That's why her friends with benefits arrangement with sexy and ridiculously charming Jax Hensley works perfectly.

But Jax has other ideas.

The moment Jax met Clara he was instantly drawn to her wittiness, confidence, and gorgeous smile. Even though he agreed to the friends with benefits arrangement, he secretly hopes for more than their weekend hook ups.

When Jax's estranged mother mysteriously disappears, he sees an opportunity to spend more time with Clara. After convincing her to return home with him, a new agreement is made. One road trip and week together to find out why his mom vanished into thin air.

Things are about to get complicated.
Expected publication date: January 19th, 2015
Tanja can't wait to read...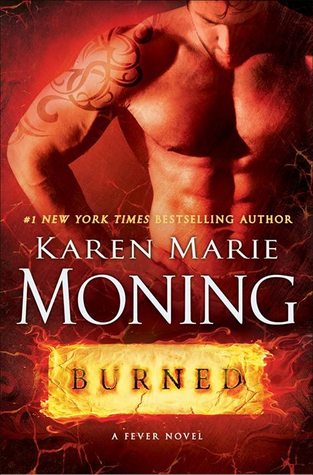 It's easy to walk away from lies. Power is another thing.

MacKayla Lane would do anything to save the home she loves. A gifted sidhe-seer, she's already fought and defeated the deadly Sinsar Dubh—an ancient book of terrible evil—yet its hold on her has never been stronger.
When the wall that protected humans from the seductive, insatiable Fae was destroyed on Halloween, long-imprisoned immortals ravaged the planet. Now Dublin is a war zone with factions battling for control. As the city heats up and the ice left by the Hoar Frost King melts, tempers flare, passions run red-hot, and dangerous lines get crossed. Seelie and Unseelie vie for power against nine ancient immortals who have governed Dublin for millennia; a rival band of sidhe-seers invades the city, determined to claim it for their own; Mac's former protégé and best friend, Dani "Mega" O'Malley, is now her fierce enemy; and even more urgent, Highland druid Christian MacKeltar has been captured by the Crimson Hag and is being driven deeper into Unseelie madness with each passing day. The only one Mac can depend on is the powerful, dangerous immortal Jericho Barrons, but even their fiery bond is tested by betrayal.

It's a world where staying alive is a constant struggle, the line between good and evil gets blurred, and every alliance comes at a price. In an epic battle against dark forces, Mac must decide who she can trust, and what her survival is ultimately worth.
Expected publication date: January 20th, 2015
Happy Wednesday,