You know the story. This is a meme created by Breaking the Spine and every week we pick books we're waiting for. Here are our picks for this week.
Glass can't wait to read...
The truth shall set you free.


My name is Calla Price and I'm drowning.




My new world is a dark, dark ocean and I'm being pulled under by secrets.


Can I trust anyone? I don't know anymore.


The lies are spirals. They twist and turn, binding me with their thorns and serpentine tongues. And just when I think I have it figured out, everything is pulled out from under me.




I'm entangled in the darkness.




But the truth will set me free.




It's just ahead of me, so close I can touch it. But even though it shines and glimmers, it has glistening fangs and I know it will shred me.




Are you scared?




I am.
Expected publication date: February 2nd, 2015
Tanja can't wait to read...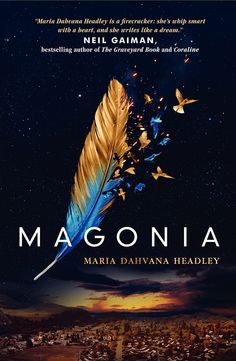 Aza Ray is drowning in thin air.

Since she was a baby, Aza has suffered from a mysterious lung disease that makes it ever harder for her to breathe, to speak—to live.

So when Aza catches a glimpse of a ship in the sky, her family chalks it up to a cruel side effect of her medication. But Aza doesn't think this is a hallucination. She can hear someone on the ship calling her name.

Only her best friend, Jason, listens. Jason, who's always been there. Jason, for whom she might have more-than-friendly feelings. But before Aza can consider that thrilling idea, something goes terribly wrong. Aza is lost to our world—and found, by another. Magonia.

Above the clouds, in a land of trading ships, Aza is not the weak and dying thing she was. In Magonia, she can breathe for the first time. Better, she has immense power—and as she navigates her new life, she discovers that war is coming. Magonia and Earth are on the cusp of a reckoning. And in Aza's hands lies the fate of the whole of humanity—including the boy who loves her. Where do her loyalties lie?

Maria Dahvana Headley's soaring YA debut is a fiercely intelligent, multilayered fantasy rich with symbolism and steeped in allegory. Her John Green–meets–Neil Gaiman approach to character development and world building will draw readers of all genres, who will come for the high-concept journey through the sky and stay for the authentic, confused, questioning teen voices. Jason and Aza's fight to find each other somewhere between sky and earth is the perfect anchor for Headley's gorgeous, wildly vivid descriptions of life in Magonia.
Expected publication date: April 28th, 2015
Happy reading,