You know the story. This is a meme created by Breaking the Spine and every week we pick books we're waiting for. Here are our picks for this week.
Glass' pick
Once upon a time there was a girl named Avery Hensley who thought she'd found the guy—the one that she thought she was going to spend the rest of her life with. They got married young and had the most beautiful son in the world.

Life seemed perfect.

But not everything is what it seems.

Turned out the guy had another side to him, one Avery didn't see coming. He wrecked her and broke her into a thousand pieces that she had to put back together again. She swore off guys from then on, vowing never to let anyone hurt her or her son again. She built a wall around herself and planned on never letting anyone through it again.

But then she meets Tristan Morganson. He wrecks Avery in a different way, the kind of way that makes her feel free again, the kind of way that makes her think not all guys are bad. But can Avery trust him enough to let her wall come crumbling down?
Expected publication: October 22nd, 2014
Tanja's pick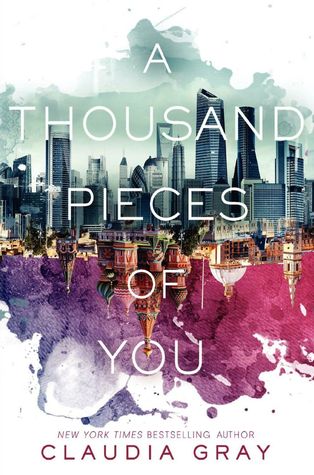 Marguerite Caine's physicist parents are known for their radical scientific achievements. Their most astonishing invention: the Firebird, which allows users to jump into parallel universes, some vastly altered from our own. But when Marguerite's father is murdered, the killer—her parent's handsome and enigmatic assistant Paul—escapes into another dimension before the law can touch him.

Marguerite can't let the man who destroyed her family go free, and she races after Paul through different universes, where their lives entangle in increasingly familiar ways. With each encounter she begins to question Paul's guilt—and her own heart. Soon she discovers the truth behind her father's death is more sinister than she ever could have imagined.

A Thousand Pieces of You explores a reality where we witness the countless other lives we might lead in an amazingly intricate multiverse, and ask whether, amid infinite possibilities, one love can endure.
Expected publication: November 4th, 2014
We'd love to see your picks so feel free to link them up.
Until the next time,