You know the story. This is a meme created by Breaking the Spine and every week we pick books we're waiting for. Here are our picks for this week.
Glass' pick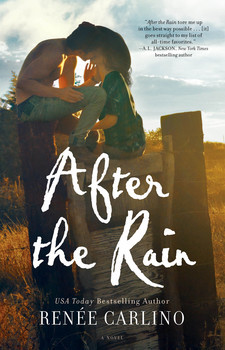 From the USA TODAY bestselling author of Sweet Thing and Nowhere But Here comes a deeply emotional contemporary romance about the second chances waiting beyond the shattered dreams of youth.



Under the bright arena lights of a rodeo show, young Avelina Belo falls for a handsome cowboy with a larger-than-life personality. After a whirlwind courtship, she happily moves away from her family in northern California and settles into married life with her cowboy on a seven-thousand-acre cattle ranch in Montana. One freak accident later, Avelina's hopes for the future come to an end.

Nate Myers graduated from UCLA medical school at the top of his class, ready to follow in the footsteps of his father, a superstar cardiothoracic surgeon. Six years later, Nate's career is being ruined by a malpractice suit. Questioning himself for the first time, he retreats to a Montana cattle ranch to visit his uncle and gain perspective. There, he meets a beautiful young woman named Avelina who teaches him more than he ever knew about matters of the heart.
Expected publication: November 11th, 2014
Tanja's pick
Annith has watched her gifted sisters at the convent come and go, carrying out their dark dealings in the name of St. Mortain, patiently awaiting her own turn to serve Death. But her worst fears are realized when she discovers she is being groomed by the abbess as a Seeress, to be forever sequestered in the rock and stone womb of the convent. Feeling sorely betrayed, Annith decides to strike out on her own.

She has spent her whole life training to be an assassin. Just because the convent has changed its mind doesn't mean she has...
Expected publication: November 4th, 2014
We'd love to see your picks so feel free to link them up.
Until the next time,