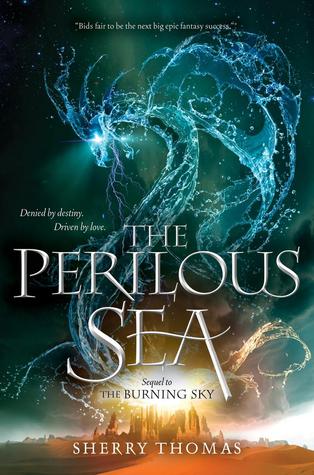 Buy the book at
Author's
Expected publication: 16 September, 2014
Book summary:
After spending the summer away from each other, Titus and Iolanthe (still disguised as Archer Fairfax) are eager to return to Eton College to resume their training to fight the Bane. Although no longer bound to Titus by a blood oath, Iolanthe is more committed than ever to fulfilling her destiny—especially with the agents of Atlantis quickly closing in.


Soon after arriving at school, though, Titus makes a shocking discovery, one that makes him question everything he previously believed about their mission. Faced with this devastating realization, Iolanthe is forced to come to terms with her new role, while Titus must choose between following his mother's prophecies—and forging a divergent path to an unknowable future.
Before I start with my review take a moment and look at that cover. Even if I wasn't persuaded that I should read
The Burning Sky
after seeing this cover I knew it must be done. So when the ARC landed on my Kindle I couldn't but return to this world immediately.
With the slight disappointment that
The Burning Sky
was for me I really hoped that this one would fix all those world-building problems and that I'd fully enjoy this story. It did that and then some more. When this story started I was lost and as the story started to reveal in front of my eyes I couldn't but urge myself to read faster, until the last 30% of the book that blew me away. The best part of this story, aside from finally getting the full picture of this world, is actually how it's divided into two storylines. One that follows Titus and Fairfax in Eton and other on their biggest quest. You could see the future of the story and discover it detail by detail and easily connecting it with the other storyline.
With all great discoveries and twist and turns it was so good to see that the chemistry between Fairfax and Titus didn't change and that their slow-burning romance was there. It was also great to see how they acted when everything seemed hopeless.
But for me, the highlight of this book lays in its unpredictability. I really couldn't even imagine that the Bane would do such things. He was really a villain here. Awful and heartless one, but one whom I'd love to see and understand better. Hopefully I'll get to see that in the last book in this series, which cannot be here soon enough.
Rating: 5 stars.
Until the next time,
*Note: ARC of this book was kindly provided by the publisher, HarperCollins for review. Thank you!