The Bout of Books read-a-thon is organized by Amanda @ On a Book Bender and Kelly @ Reading the Paranormal. It is a week long read-a-thon that begins 12:01am Monday, May 12th and runs through Sunday, May 18th in whatever time zone you are in. Bout of Books is low-pressure, and the only reading competition is between you and your usual number of books read in a week. There are challenges, giveaways, and a grand prize, but all of these are completely optional. For all Bout of Books 10 information and updates, be sure to visit the Bout of Books blog. - From the Bout of Books team
I wasn't even thinking about this until I saw all #boutofbooks pictures on Instagram. I did what any other normal "too curious for their own good" person would do - I googled it. My reaction -
let's do this
.
I have so many books on my TBR pile that I don't even know where to start, but for my first read-a-thon I decided to clean out ARC shelf.
My goals?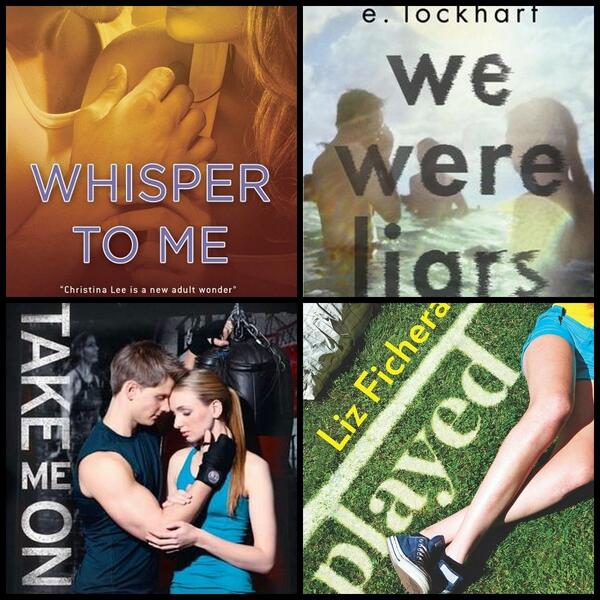 Take Me On by Katie McGarry
We Were Liars by E. Lockhart
Played by Liz Fichera
Whisper To Me by Christina Lee
***
Twitter chats (at least one)
I really hope that there will be no surprises next week and that I'll manage to read all books. You can follow my progress on
Twitter
and
Instagram
- I'll post my updates frequently - an of course in this post. I will add what I did at the end of every day.
If you are participating, please don't be shy - send me tweets and comment on my pictures on Instagram. I'll be stalking you all next week
*insert evil laugh*
.
Good luck, everyone, and remember - have fun!
Love,