You know the story. This is a meme created by Breaking the Spine and every week we pick books we're waiting for. Here are our picks for this week.
Glass' pick
Aubrey Duncan has loved…and lost. Should she follow a heart that's betrayed her or a head that tells her to let go?

Maxx Demelo's addiction almost destroyed him. It ruined his life and, most importantly, his relationship with the only girl he ever loved.

He has vowed to become the man Aubrey Duncan deserves. Even if he has to tear himself apart to do it. So he enters rehab, trying to fix the parts of him that are shattered as he longs to be healthy and whole.

Aubrey lost everything because she chose to listen to her heart. Now she has sworn to put herself first, to heal in the only way that she can…far away from Maxx and his demons.

But just as Aubrey is starting over, Maxx is released from rehab and thrust back into her world, determined to prove how much they still need each other. And the chaos that had defined them threatens to unleash once again…

But a heart, no matter how broken, is impossible to ignore.
Expected publication: June 2nd, 2015
Tanja's pick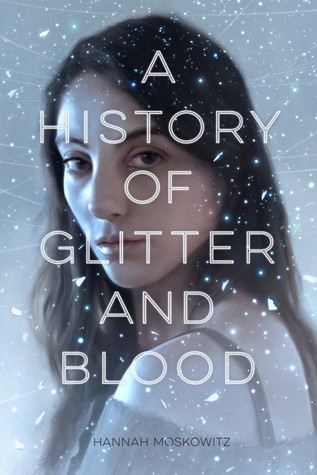 Sixteen-year-old Beckan and her friends are the only fairies brave enough to stay in Ferrum when war breaks out. Now there is tension between the immortal fairies, the subterranean gnomes, and the mysterious tightropers who arrived to liberate the fairies.

But when Beckan's clan is forced to venture into the gnome underworld to survive, they find themselves tentatively forming unlikely friendships and making sacrifices they couldn't have imagined. As danger mounts, Beckan finds herself caught between her loyalty to her friends, her desire for peace, and a love she never expected.

This stunning, lyrical fantasy is a powerful exploration of what makes a family, what justifies a war, and what it means to truly love.
Expected publication: August 5th, 2015
We'd love to see your picks so feel free to link them up.
Until the next time,