Looking trough my shelves on Goodreads, I stumbled upon few great young adult books that I had read and absolutely loved. That is why today I'm sharing some of my favorites with you. If you haven't read them already, you should definitely hurry up and find them.
Out of the Easy by Ruta Sepetys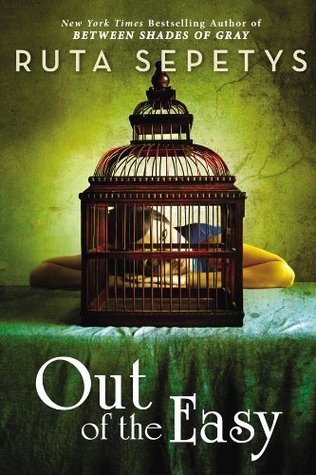 "It's 1950, and as the French Quarter of New Orleans simmers with secrets, seventeen-year-old Josie Moraine is silently stirring a pot of her own. Known among locals as the daughter of a brothel prostitute, Josie wants more out of life than the Big Easy has to offer. She devises a plan get out, but a mysterious death in the Quarter leaves Josie tangled in an investigation that will challenge her allegiance to her mother, her conscience, and Willie Woodley, the brusque madam on Conti Street.

Josie is caught between the dream of an elite college and a clandestine underworld. New Orleans lures her in her quest for truth, dangling temptation at every turn, and escalating to the ultimate test."
Frost by Marianna Baer
"
Leena Thomas's senior year at boarding school starts with a cruel shock: Frost House, the cozy Victorian dorm where she and her best friends live, has been assigned an unexpected roommate—eccentric Celeste Lazar.

As classes get under way, strange happenings begin to bedevil Frost House: frames falling off walls, doors locking themselves, furniture toppling over. Celeste blames the housemates, convinced they want to scare her into leaving. And although Leena strives to be the peacekeeper, soon the eerie happenings in the dorm, an intense romance between Leena and Celeste's brother, David, and the reawakening of childhood fears all push Leena to take increasingly desperate measures to feel safe. But does the threat lie with her new roommate, within Leena's own mind…or in Frost House itself?"
Fan Art by Sarah Tregay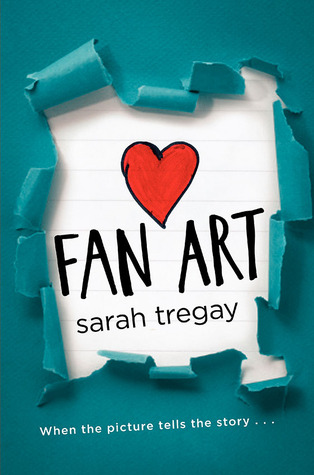 "Senior year is almost over, and Jamie Peterson has a big problem. Not college—that's all set. Not prom—he'll find a date somehow. No, it's the worst problem of all: he's fallen for his best friend.

As much as Jamie tries to keep it under wraps, everyone seems to know where his affections lie, and the giggling girls in art class are determined to help Jamie get together with Mason. But Jamie isn't sure if that's what he wants—because as much as Jamie would like to come clean to Mason, what if the truth ruins everything? What if there are no more road trips, taco dinners, or movie nights? Does he dare risk a childhood friendship for romance?"
Texas Gothic
by Rosemary Clement-Moore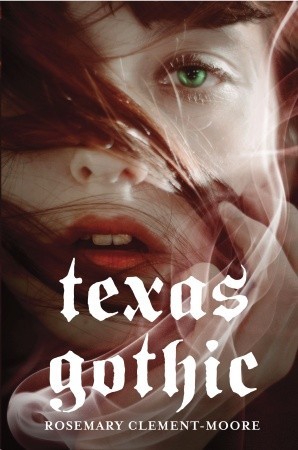 "Amy Goodnight knows that the world isn't as simple as it seems—she grew up surrounded by household spells and benevolent ghosts. But she also understands that "normal" doesn't mix with magic, and she's worked hard to build a wall between the two worlds. Not only to protect any hope of ever having a normal life.

Ranch-sitting for her aunt in Texas should be exactly that. Good old ordinary, uneventful hard work. Only, Amy and her sister, Phin, aren't alone. There's someone in the house with them—and it's not the living, breathing, amazingly hot cowboy from the ranch next door.

It's a ghost, and it's more powerful than the Goodnights and all their protective spells combined. It wants something from Amy, and none of her carefully built defenses can hold it back."
Notes from the Blender
by Trish Cook
"Declan loves death metal--particularly from Finland. And video games--violent ones. And internet porn--any kind, really. He goes to school with Neilly Foster and spends most of his classroom time wondering what it might be like to know her, to talk to her, maybe even to graze against her sweater in the hallway. Neilly is an accomplished gymnast, naturally beautiful, and a constant presence at all the best parties (to which Declan is never invited). She's the queen of cool, the princess of poker face, and her rule is uncontested-- or it was until today, when she's dumped by her boyfriend, betrayed by her former BFF Lulu, and then informed she's getting a new brother--of the freaky fellow classmate variety. Declan's dad is marrying Neilly's mom. Soon. Which means they'll be moving in together."