You know the story. This is a meme created by Breaking the Spine and every week we pick books we're waiting for. Here are our picks for this week.
Glass' pick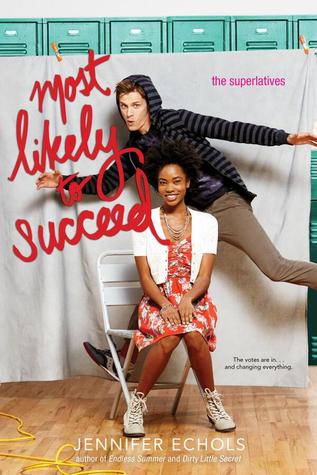 The "Superlatives Series" is about seniors at a Florida high school who are selected for their class Who's Who categories, and how the labels change the way they view themselves and alter the course of their lives.



Most Likely to Succeed will focus on characters Kaye and Sawyer.
Expected publication: August 4th, 2014
Tanja's pick
Politics and magic make dangerous bedfellows.


Deep within the Order, the seeds of corruption have taken root. While younger generations of the Gifted have embraced modern democratic values, a secret society of old-guard zealots seek a return to the past, when only European men of distinguished bloodlines held power.

Now, three venerable European families and a maverick American each plot to seize control of the Order and shape it to their will. A cutthroat game of political intrigue will decide the winner; and the stakes couldn't be higher, for ruling the Order carries with it the power to grant—or deny—an afterlife.

What begins as a battle of wills could turn into an all-out war. And magic could prove deadlier than any missile.
Expected publication: September 2014
We'd love to see your picks so feel free to link them up.
Until the next time,