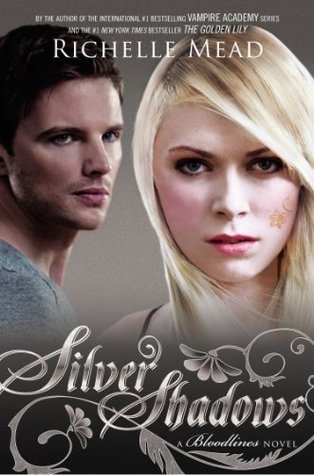 Buy the book at
Author's
Our rating: 4.5 stars
Book summary:
Sydney Sage is an Alchemist, one of a group of humans who dabble in magic and serve to bridge the worlds of humans and vampires. They protect vampire secrets—and human lives.
In The Fiery Heart, Sydney risked everything to follow her gut, walking a dangerous line to keep her feelings hidden from the Alchemists.
Now in the aftermath of an event that ripped their world apart, Sydney and Adrian struggle to pick up the pieces and find their way back to each other. But first, they have to survive.
For Sydney, trapped and surrounded by adversaries, life becomes a daily struggle to hold on to her identity and the memories of those she loves. Meanwhile, Adrian clings to hope in the face of those who tell him Sydney is a lost cause, but the battle proves daunting as old demons and new temptations begin to seize hold of him. . . .
Their worst fears now a chilling reality, Sydney and Adrian face their darkest hour in this heart-pounding fifth installment in the New York Times bestselling Bloodlines series, where all bets are off.
Tanja:
I still can't believe that there is only one book left in this series. Remember the days when
Bloodlines
was announced and our happiness.Time really flies. But what makes me really happy is that this series, despite its ups and downs is going into the right direction as I can freely say that for me this was the best book in this series till now.
Glass:
I know - times flies so fast. You do remember that I was disappointed with previous book despite Adrian and Sydney finally getting together, but Silver Shadows managed to surprise me. I did not expect much, so maybe that is why I enjoyed reading it.
Tanja:
True that. What I really liked her was Sydney. We finally get to see her potential and it was really great to see her change. That girl is now something that I'll cheer for. Adrian on the other hand, deserves a slap or two, but we don't want to ruin that pretty face, do we?
Glass:
Oh my God, woman - slapping!? I need to take back my whip before you do some serious damage. We do not slap our Adrian. You need to cuddle with him. I loved how he was portrayed in this sequel - not the usual alpha or a bad boy with his physical strength as advantage. His "superpower" is of a different kind. And Sydney? I completely agree with you. Also, Silver Shadows was a bit darker from previous novels. What do you think about that?
Tanja:
Yes it truly was. I never expected Alchemist to go that far. I mean with the idea and everything the presented I was really surprised with how far they are willing to go. It was also great for the story as it had that paranormal feeling here. And for the whip thing, girl you're the boss and you know it.
Also it was really interesting to see some well know characters again here. Our babies are growing up. Did you see that?
Glass:
Absolutely. I want to know more about what is happening on the court. I have a feeling like we missed a lot while we were occupied with Adrian, Sydney and rest of the gang. Which brings me to the most important question -
"Will there be more spin-off series?"
And that ending... Considering that there is only one book left and so many things are yet unexplained, it is hard to imagine that Richelle Mead will manage to untangle this whole mess in last Bloodlines novel.
Tanja:
That's yet another thing that I cannot wait to see. I really hope it'll all finish without any loose ends and that she will manage to conclude everything, as I think it's time to say goodbye to this world. But we have to wait and see.
But let's go back to the ending of this book for a moment, as it's actually the only thing that was a bit too much for me. Honestly at one point I expected guys from
Cobra 11
to jump out of somewhere. It was funny, but really way too much.
Glass:
Hahaha,
Cobra 11
... I forgot about that show and I used to watch it obsessively. Maybe even Tom Cruise to jump in with his high tech toys. You are right, it was a bit too much - even for R. Mead. Combining romantic and action scenes into one... I don't know. There is that "big elephant in the room" we are not talking about because it would be a major spoiler, but I did not see that coming. At all.
I am guessing that we all will have to wait and see how will this series end.
Let the countdown until February 2015 begin.
Until the next time,