You know the story. This is a meme created by Breaking the Spine and every week we pick books we're waiting for. Here are our picks for this week.
Glass' pick
Amber Vaughn is a good girl. She sings solos at church, babysits her nephew after school, and spends every Friday night hanging out at her best friend Devon's house. It's only when Amber goes exploring in the woods near her home, singing camp songs with the hikers she meets on the Appalachian Trail, that she feels free—and when the bigger world feels just a little bit more in reach.



When Amber learns about an audition at the North Carolina School of the Arts, she decides that her dream—to sing on bigger stages—could also be her ticket to a new life. Devon's older (and unavailable) brother, Will, helps Amber prepare for her one chance to try out for the hypercompetitive arts school. But the more time Will and Amber spend together, the more complicated their relationship becomes . . . and Amber starts to wonder if she's such a good girl, after all.

Then, in an afternoon, the bottom drops out of her family's world—and Amber is faced with an impossible choice between her promise as an artist and the people she loves. Amber always thought she knew what a good girl would do. But between "right" and "wrong," there's a whole world of possibilities.
Expected publication: December 9th 2014
Tanja's pick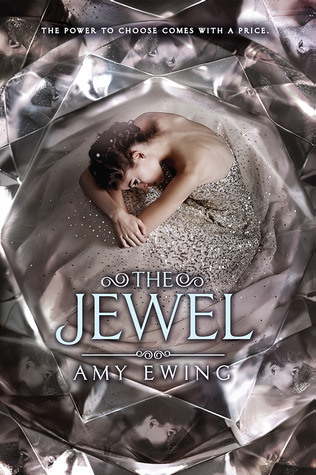 The Jewel means wealth. The Jewel means beauty. The Jewel means royalty. But for girls like Violet, the Jewel means servitude. Not just any kind of servitude. Violet, born and raised in the Marsh, has been trained as a surrogate for the royalty—because in the Jewel the only thing more important than opulence is offspring.

Purchased at the surrogacy auction by the Duchess of the Lake and greeted with a slap to the face, Violet (now known only as #197) quickly learns of the brutal truths that lie beneath the Jewel's glittering facade: the cruelty, backstabbing, and hidden violence that have become the royal way of life.

Violet must accept the ugly realities of her existence... and try to stay alive. But then a forbidden romance erupts between Violet and a handsome gentleman hired as a companion to the Duchess's petulant niece. Though his presence makes life in the Jewel a bit brighter, the consequences of their illicit relationship will cost them both more than they bargained for.
Expected publication: September 2nd 2014
We'd love to see your picks so feel free to link them up.
Until the next time,