You know the story. This is a meme created by Breaking the Spine and every week we pick books we're waiting for. Here are our picks for this week.
Our pick #1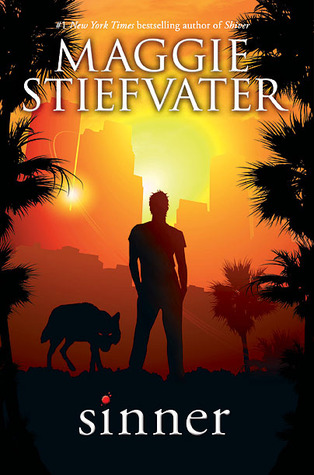 A standalone companion book to the internationally bestselling Shiver Trilogy.

Sinner follows Cole St. Clair, a pivotal character from the #1 New York Times bestselling Shiver Trilogy. Everybody thinks they know Cole's story. Stardom. Addiction. Downfall. Disappearance. But only a few people know Cole's darkest secret -- his ability to shift into a wolf. One of these people is Isabel. At one point, they may have even loved each other. But that feels like a lifetime ago. Now Cole is back. Back in the spotlight. Back in the danger zone. Back in Isabel's life. Can this sinner be saved?
Expected publication: July 1st, 2014
Our pick #2
Whether you were charmed by Celeste in Flat-Out Love or are meeting her for the first time, this book is a joyous celebration of differences, about battling private wars that rage in our heads and in our hearts, and—very much so— this is a story about first love.


For high-school senior Celeste Watkins, every day is a brutal test of bravery. And Celeste is scared. Alienated because she's too smart, her speech too affected, her social skills too far outside the norm, she seems to have no choice but to retreat into isolation.

But college could set her free, right? If she can make it through this grueling senior year, then maybe. If she can just find that one person to throw her a lifeline, then maybe, just maybe.

Justin Milano, a college sophomore with his own set of quirks, could be that person to pull her from a world of solitude. To rescue her—that is, if she'll let him.

Together, they may work. Together, they may save each other. And together they may also save another couple—two people Celeste knows are absolutely, positively flat-out in love.
Expected publication: 2014
We'd love to see your picks so feel free to link them up.
Until the next time,