You know the story. This is a meme created by Breaking the Spine and every week we pick books we're waiting for. Here are our picks for this week.
Glass' pick
Thirty-year-old Daisy DiStefano has two people she holds dear: the grandmother who raised her, and her three-year-old son, Elliott. But when Daisy's grandmother is killed in a seemingly random act of violence, Daisy must take steps to protect herself and her child.

Despite a thriving career in San Francisco, thirty-six-year-old Brooks McClain has returned home to spend what little time his mother has left before she succumbs to the deadly disease that is ravaging her. The seasoned investigative reporter has taken a position with the local newspaper and been on the job less than twenty-four hours when he's summoned to cover the death of Pauline Thorpe.

Brooks is all business, but the more time he spends with Daisy DiStefano, the more invested he becomes; there's something about a single mother, a defenseless child, and an unsolved crime that has stirred Brooks's protective instincts like nothing ever has before.

And when the unthinkable happens, Brooks will do whatever it takes to clear the name of the woman he's fallen for and the child he'll protect at any cost.
Expected publication: September 16, 2014
Tanja's pick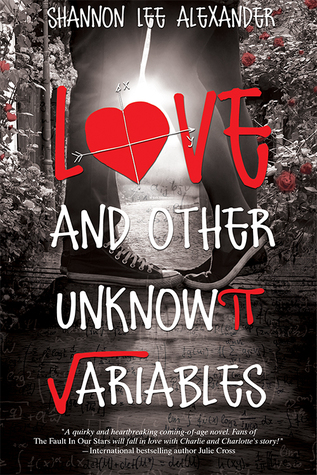 Charlie Hanson has a clear vision of his future. A senior at Brighton School of Mathematics and Science, he knows he'll graduate, go to MIT, and inevitably discover solutions to the universe's greatest unanswered questions. He's that smart. But Charlie's future blurs the moment he reaches out to touch the tattoo on a beautiful girl's neck.

The future has never seemed very kind to Charlotte Finch, so she's counting on the present. She's not impressed by the strange boy at the donut shop—until she learns he's a student at Brighton where her sister has just taken a job as the English teacher. With her encouragement, Charlie orchestrates the most effective prank campaign in Brighton history. But, in doing so, he puts his own future in jeopardy.

By the time he learns she's ill—and that the pranks were a way to distract Ms. Finch from Charlotte's illness—Charlotte's gravitational pull is too great to overcome. Soon he must choose between the familiar formulas he's always relied on or the girl he's falling for (at far more than 32 feet per second squared).
Expected publication: October 7th, 2014
We'd love to see your picks so feel free to link them up.
Until the next time,